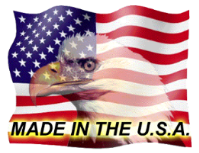 More Swimming Fun with a Solar Pool Heater


A solar pool heater can easily double your swimming season or more. Solar heating works by collecting free energy from the sun and transferring it to your pool, solar pool heaters allow you to open your pool earlier, and keep your pool open long after your neighbors have closed theirs up for the season.
Reduce Energy Cost, Save the Environment
Solar pool heaters help to reduce your pool's carbon footprint. You'll get the satisfaction of knowing that you're heating your pool with the most cost-effective, cleanest, most environmentally friendly source of energy there is...the sun!

Get the Industry Leading Solar Pool Heaters




Solar Industries has been extending swimming seasons for more than 35 years and our solar pool heaters are backed by a limited lifetime warranty and years of in-the-field testing. They're so reliable, the only maintenance you'll need for solar pool heating is to do your usual pool maintenance or winterization.
A solar pool heater is clean, easy, cost effective, and gives your family and friends more swimming fun every year.

Why are we #1, you ask?

Superior Swimming Pool Solar Heater Systems
Our swimming pool solar heating systems are not only superior, but impossible to duplicate. And, our "pellets to pallets" manufacturing means we control the quality throughout the entire process, ensuring you get the best swimming pool solar collectors on the market, hands down.
Comparison with Other Swimming Pool Solar Heating Systems
Our base 10 year full warranty and limited lifetime 50% prorated is unparalleled. At Solar Industries, we stand by our product with pride, giving our customers the comfort of knowing that if they are among the 1/2% that ever have an issue, we'll take good care of them.
Plus, when it comes to being committed to the members of a community, as the leader in pool solar heating, we put our money where our mouth is. Each year we give back to the community in the form of donations to programs that range from abuse prevention to searching for a cure for children's diseases. Buying a Solar Industries solar system for your pool means you're giving to some fantastic causes.
Our Certifications
We are the largest manufacturer of swimming pool solar collectors in North America, and you don't get to be that big by producing poor quality. At Solar Industries we're committed to continual improvement of our solar pool heating products. This improvement comes from both consistently bettering our existing products, manufacturing process, and technology, and also from our constant search for newer and better ways to do swimming pool solar systems. Solar Industries is the "Original Innovator" in solar pool heating… and still the best!


Download the Solar Industries Technical Data Sheet here.


CERTIFICATIONS, APPROVALS & TESTING
Solar Industries Solar Pool Heating Systems meet or exceed the criteria for approvals from the following accredited independent laboratories and agencies:
Why would I want my pool heated?
You probably bought your pool for many reasons - family fun, entertaining friends, exercise, those quiet relaxing moments, or even therapeutic reasons. You spent a lot of time making the design to invest in a quality pool, furniture, fencing, and accompanying items that go along with a pool. You are, of course, expecting to get the most out of your pool. But, if your pool is frequently too cold to swim in comfortably, you are not realizing the full benefit of your significant investment. Solar pool heating can effectively.

In simple terms, how does a solar pool heater work?
Swimming Pool Solar Heater works by using the existing pump that circulates water through your filter, pool water is diverted so that it flows through the many small passages of the solar collector (or, "panel"). While passing through the solar collector, water is warmed by the sun, before returning directly back into the pool. When your pool has reached your desired comfort level, the solar collectors are bypassed and pool water is circulated as usual.
Is a solar pool heater simple to operate?
Yes - most solar pool heating systems are completely automatic and are as easy to operate as any fossil-fuel heater. Simply select your desired high-limit temperature and the solar system will do the rest. Pool water will automatically divert to the solar collectors if there is a) enough solar thermal energy at the location of the collectors and b) when the pool's desired temperature has not been reached. Solar pool heaters are compatible with the latest in pool automation technology.
How well does solar energy heat a pool?
Solar energy is just another fuel with which to heat your pool. A properly designed solar pool system can achieve the same results as other fuels. On days when you can relax comfortably in a bathing suit at poolside, but the water is too cold for swimming, solar energy can heat your pool to a comfortably temperature.

What is the best type of collector to use to heat my pool?
Unlike other solar pool heating systems that use tubes "welded" to each other or "loose tubes," Solar Industries Solar Pool Heating Collectors use a patented tube-and-curved-web design that relieves stress caused by expansion and contraction. Solar Industries solar collectors are engineered with a direct-flow manifold that delivers optimal flow without causing harmful back-pressure on your filtration system. Other collectors that use a sub-plenum create back pressure that reduces your filtration system performance and lifespan. Our proven solar pool heaters design has been in continuous operation for more than 35 years, making Solar Industries the number one choice in satisfied swimming pool owners around the world.
Do the solar collectors have to face south and be mounted on my roof?
Not necessarily - though Solar Industries collectors are generally roof-mounted, they should be installed where they can be in the sun a good portion of the day. Depending on the angle of the mounting surface, east- and west-facing systems can function equally as well.
What if I have a gas heater or heat pump?
Your Solar Industries Solar Pool Heater will work alongside your existing fossil-fuel heater. A "hybrid solar pool heater" uses solar as the main source of heat and a gas heater or heat pump as a backup heater, if needed. With a hybrid solar pool heater, you can have the "best of both worlds" when it comes to keeping your pool at a comfortable temperature.
How much does it cost to heat your pool?
You have a considerable investment in owning and maintaining your swimming pool. The question should be - "what is it worth to me to have a warm comfortable pool that I can enjoy all the benefits of, more often?" A Solar Industries Solar Pool Heater will pay for itself in as little as two years. After that, you'll be collecting dividends in the form of free heat year after year by simply choosing to use a pool solar heater.
Has the cost of solar heating come down?
The use of solar collectors for swimming pool heating has always been the most widely used, cost-effective use of solar energy. Solar pool heating collectors are made from a special copolymer derived from fossil-fuels. As the cost of those fossil-fuels rise, so does the cost of manufacturing and installation of a solar pool heating system. The sooner you invest in a solar pool heating system, the more you will save and the quicker you can enjoy swimming in your own heated pool without the ever-increasing costs of a fossil-fuel heater.


Quality Warranty
Lifetime Limited Warranty
Solar Industries customers have enjoyed continuous warranty protection for over 35 years, you can rest assured you have the strongest warranty in the solar pool heating business. SI Collectors are manufactured using the highest quality polypropylene with special antioxidants and UV inhibitors, and are guaranteed not to pit, corrode or form scale deposits. Solar Industries is the only solar pool heating collector to survive a 23-year life expectancy test in the grueling Arizona desert. With tens of thousands of solar pool heater installations worldwide since 1976, you can't find a better built, better backed solar pool heating collector.
Solar Industries warrants that all unglazed polymer swimming pool solar collectors manufactured by it:
Shall be free from defects in material and workmanship
Will withstand the effects of freezing weather
Will not fail from corrosion or from scale or deposits in the walls of its water passages
Solar Industries Master Dealers are eligible to provide a variety of extended and supplemental warranty options – see your local Master Dealer for details.
Note: This warranty does not apply to solar collectors or hardware which have not been installed in strict compliance with Solar Industries' installation instructions, applicable codes and ordinances and operated in accordance with Solar Industries' operation and maintenance instructions.


Aquatherm Industries factory Tour Video


The video takes viewers from "pellets to pallets," with a step-by-step walkthrough of how our NSF-

listed solar pool heaters are made. From taking in precompounded polypropylene resin pellets (the

material used to make the solar collectors); to our multiple thermoplastic extrusion lines; to the

final assembly and quality control testing of collectors, we want to show the world why it we've

come to be known as "The Most Trusted Name in Solar Pool Heating."




In 2005, Aquatherm's Lakewood, NJ manufacturing facility doubled in size following a 25,000 square foot expansion. In 2011, Aquatherm Industries, Inc. became an ISO 9001:2008 registered company, and is still currently the only U.S. solar collector manufacturer to meet the standards of the world-renowned quality management system. We currently manufacture seven of the industry's leading brands of solar pool heating systems—including its three "flagship" collectors: Ultrasun, Ecosun, and Solar Industries—as well as a number of private-label collectors.

Dave Sizelove, CEO and Co-founder of Aquatherm, believes the video speaks volumes to the focus on quality and attention to detail throughout the entire manufacturing process. "We have some customers, Dealers who have installed our systems for upwards of 20 years, who had never seen all the effort we put into supplying them with a quality product. It's fantastic to be able to give them a behind-the-scenes look at the work we do every day."

"In the beginning, we had planned to keep the video within our close network of Dealers and Distributors," says Sizelove. "But, as we moved forward with the project, we made a conscious decision to go public. Now, pool owners who are looking to heat with solar can see for themselves the quality and workmanship that goes into each and every one of our solar pool heaters."

Aquatherm is the only U.S. manufacturer of solar pool heating systems to meet the strict safety, durability, and toxicity standards required for NSF-50 certification, which is mandatory for commercial and recreational pool products in most of the United States.
Learn more about NSF and the Standard 50 recreational water certification program in the video below: