AMERICAN
MADE!! ;-)
So, here's our story. We bought property about 10 years ago in East TN. About 8 years ago, we began building a house. Greg always wanted to live in a barn, so we built a cabin that looks like a barn. Hence, the nickname "Cabarn".
It's been quite a journey. We did have some help in the beginning (from a really great guy named Randy - Love him!) to get the poles in the ground and get the roof on. But, Greg and I have done the rest. Oh my gosh, what an experience it has been! It has grown and changed many times over the years. The "blueprints" were drawn by us on a piece of notebook paper. Haha! I can't believe it has worked out so beautifully.
The cabarn is completely off-grid. We have solar panels, a battery bank and a propane generator. Believe me, this Florida city girl had to get used to that! What do you mean I can't keep every light on in the house? LOL Oh, and then the internet! Have you ever experienced satellite internet? Wow. Let's just say, don't be in a big hurry.
Laundry. I have a metal tub and a homemade agitator made by my hubby. What a trip. I grew up in Miami. I'm like, what's an agitator? Ha! So, here I am doing my laundry in a metal tub and wringing them out by hand. Have you ever tried to wring out jeans? Or towels? It's not pretty. I do have a gas dryer, thank the good Lord.
We LOVE antiques. So, I bought an old, restored, early 1900's stove for the kitchen. We brought it upstairs and I'm looking for the plug. Looking, looking, looking.......Ummmmmmm. So, Greg tells me I have to use wood. Whaaaaaaattt???? You ARE kidding me right? Hahahahahaha! OK, so now I have a gas wall oven. Whew!! But, the old stove is REALLY pretty! I actually do use the gas burners on the gas side car and we did bake cookies in the gas side car oven. I use the wood-oven top as an extra countertop.
Our sink in the kitchen is a 1932 American Standard farmhouse sink. SOOOOO awesome! I think it weighs like 300 lbs. I'm glad the house is strong because normal floors would cave in due to all the weight we're putting up there.
I thank God for the gifted craftsmen in that area. Because of them, we have a beautiful kitchen, bathroom and furniture. All I can say is "Wow". They are so gifted.
Oh, there are 3 floors. Bottom floor has 2 horse stalls, an "outhouse" bathroom (Yes, it has a real flushing toilet. Whew!), a utility room, workshop and tack room. There's also room to park a couple cars. The 2nd floor is the main living area. The 3rd floor (loft) will have a couple more rooms and a bathroom. When we're there, we feel like we've gone back in time. It's wonderful.
OK, so now, for a few pics. Thank you for allowing me to share it with you. I hope you enjoy!
Solar Panels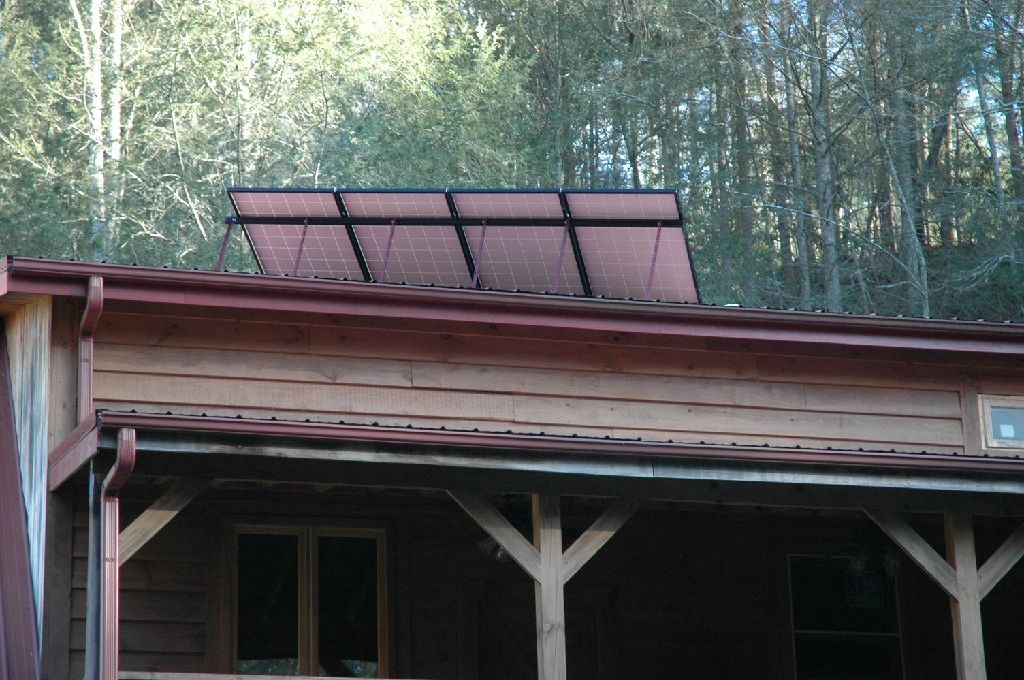 The brains of the solar system - Greg :-) XOXO, battery bank, inverter and charge controller.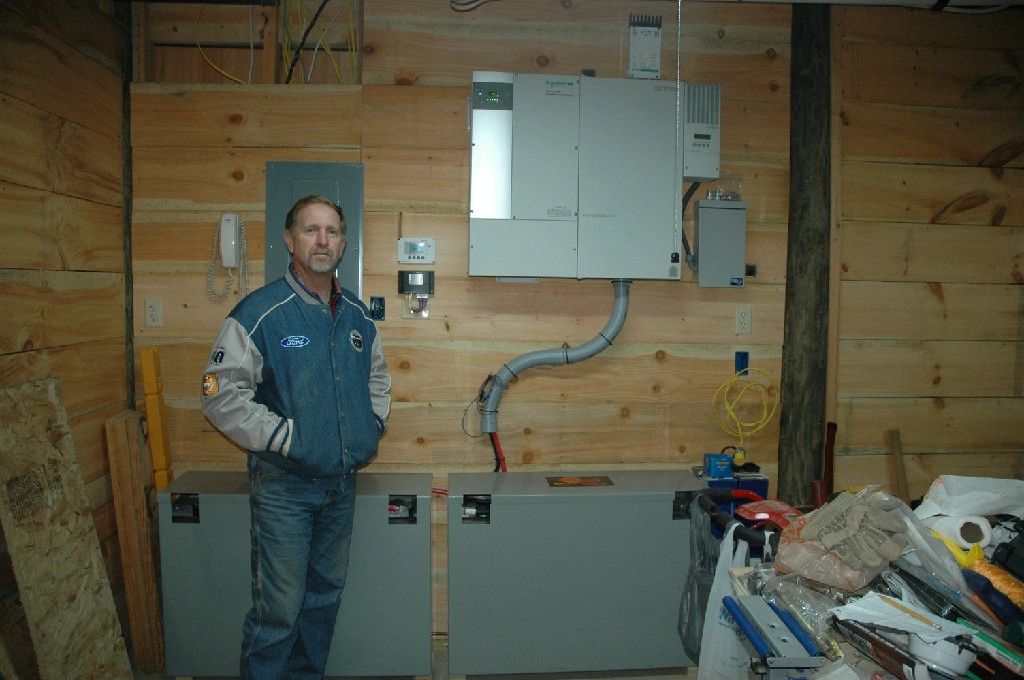 My beautiful gas wall oven (because it doesn't run on wood. Ha!) :-)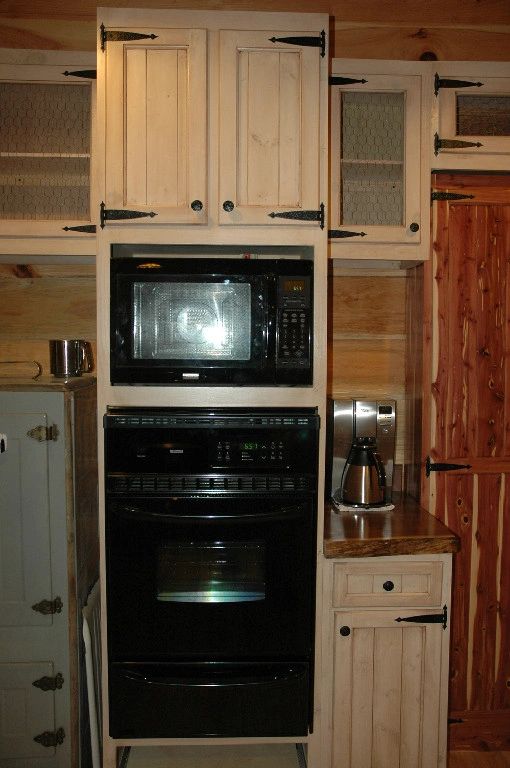 Handmade corner cabinet carousels.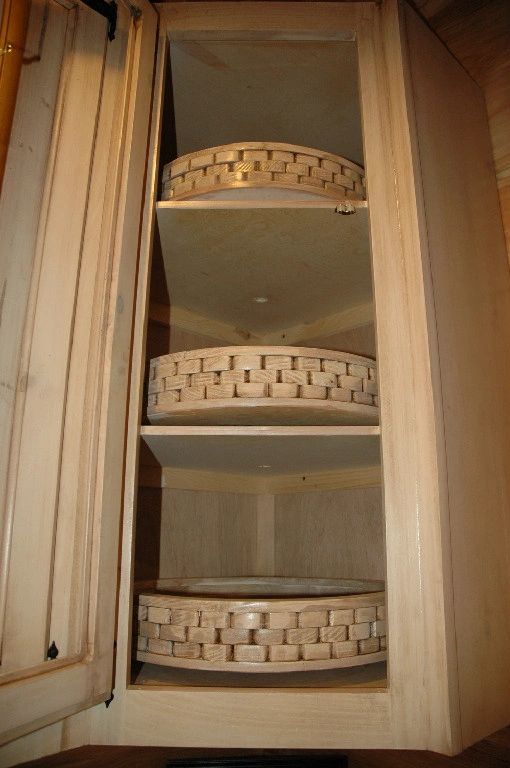 Black walnut countertops.
My daughter, Rachel, painted that. :-)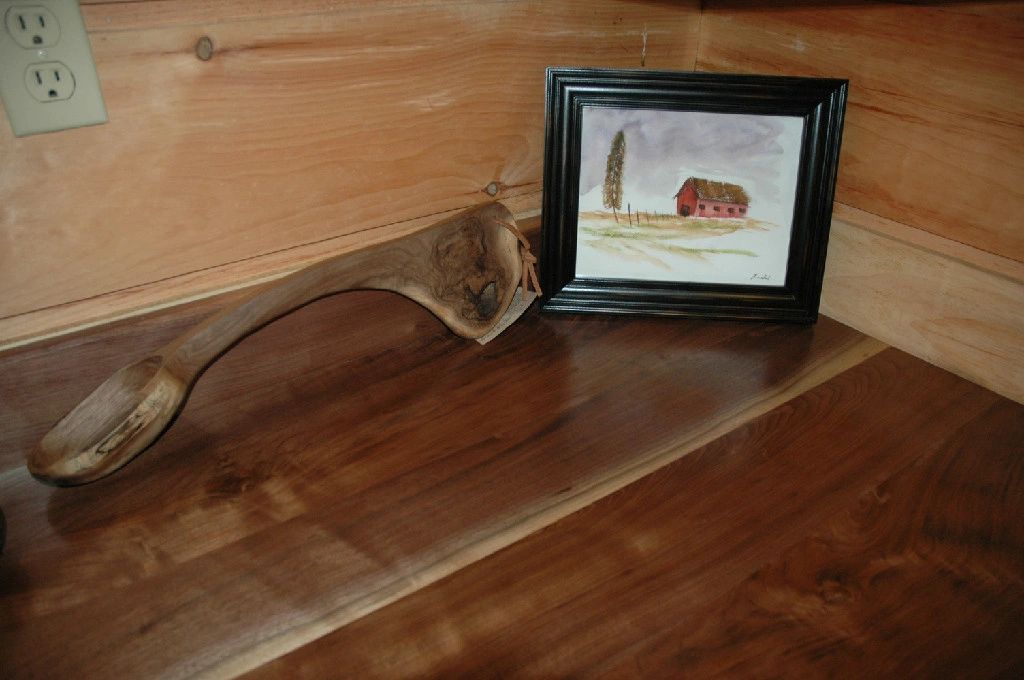 Handmade stained glass for corner kitchen cabinet. It has my two horses on it. Love this!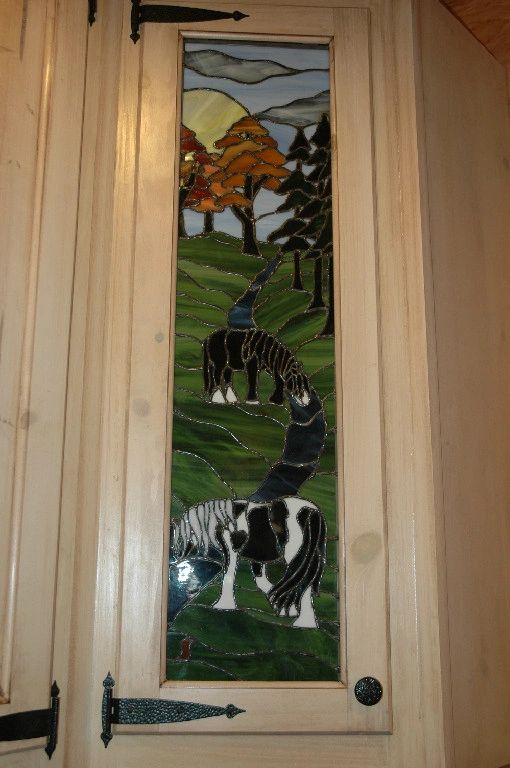 Proof that we used the antique oven!